So, Hurssia has been around since 1996, as have many of the fine ladies and gents who were there from the start ...

1998 ...
It was outside Rutherford College, before the revamp.
Rear Row : Malc, Geoff, Jack, Chris, Ian
Front Row : Buff, Marc, Clarie, Neil, Indran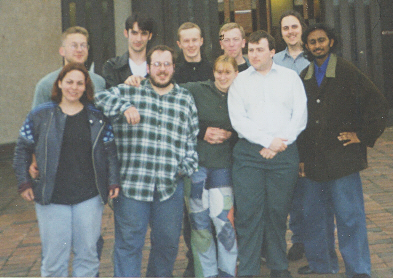 2018 ...
Almost the same crew ... but with more waistline and less hair ...
Rear Row : Malc, Geoff, Jack, Jake, Tim
Front Row : Buff, Marc, Clarie, Neil, Indran